Do You Have An HVAC or Plumbing Project We Can Help With?
WHY AMERICAN STANDARD?
Every HVAC company has a choice of what manufacturer and products they want to use for their customers. They commit to that manufacturer and supply house for various reasons. Some companies make their choice based upon the perks offered as sales incentives.  Other companies choose the products that will yield the highest profit.  Absolute Comfort has and will always choose the products that are the best for our customers.  We regularly research our product lines and make changes when needed.
After years of experience repairing, servicing and installing HVAC systems we chose to partner with American Standard to bring our customers the very best heating and air conditioning systems available. While the ratings for American Standard Heating and Air are amazing, it was our experience that drove our decision.  Through the years we have helped numerous customers whose furnace or air conditioner stopped working.  On so many occasions their HVAC system let them down at the most inopportune times.  Many times our customers found themselves in desperate need when their system failed in the coldest night of winter or in the heat of the summer with family coming to visit. Regardless of when the system fails, it is always frustrating for our customers.  After fixing numerous HVAC systems, one fact was astoundingly clear to us.  We were rarely called to fix an American Standard air conditioner, furnace or heat pump.
The research also confirmed what our experience found to be true. In a recent Consumer Reports article titled, "Most Reliable Central Air Conditioning Systems" by Mary H. J. Farrell on April 17, 2018, it stated the following "Two-thirds of the owners of American Standard systems are likely to be completely satisfied with the performance of their AC system by year five. Owners of Goodman systems are predicted to be the least satisfied, followed by Rheem."  In a time when so many things seem to be created to break down, it is refreshing to see a company that makes their HVAC systems to last.
BUILT TO A HIGHER STANDARD
With over 100 years of experience, American Standard has been providing excellence in home comfort to generations of customers.  Through the years, their products have consistently ranked as the best in the industry and they continually lead the the competition the quality, efficiency and dependability.  In July 2016, readers of a national product testing and research magazine rated American Standard Heating & Air Conditioning's air conditioners and heat pump as the most reliable brand among leading manufacturers.
Every year, American standard works hard to improve their product lines and expand their product offerings to ensure that we have the very best products to offer our residential customers. In addition to the excellent HVAC systems that American Standard has built it's reputation on, they also offer a very wide range of high quality products to meet the unique needs of every customer. Air Cleaners, Humidifiers, Geothermal HVAC Systems, Heat Pumps, automated Thermostats, Zoning Modules, and a very wide range of Ductless solutions are just some of the excellent products available. Contact our office if you have questions about any American Standard Heating and Air products available.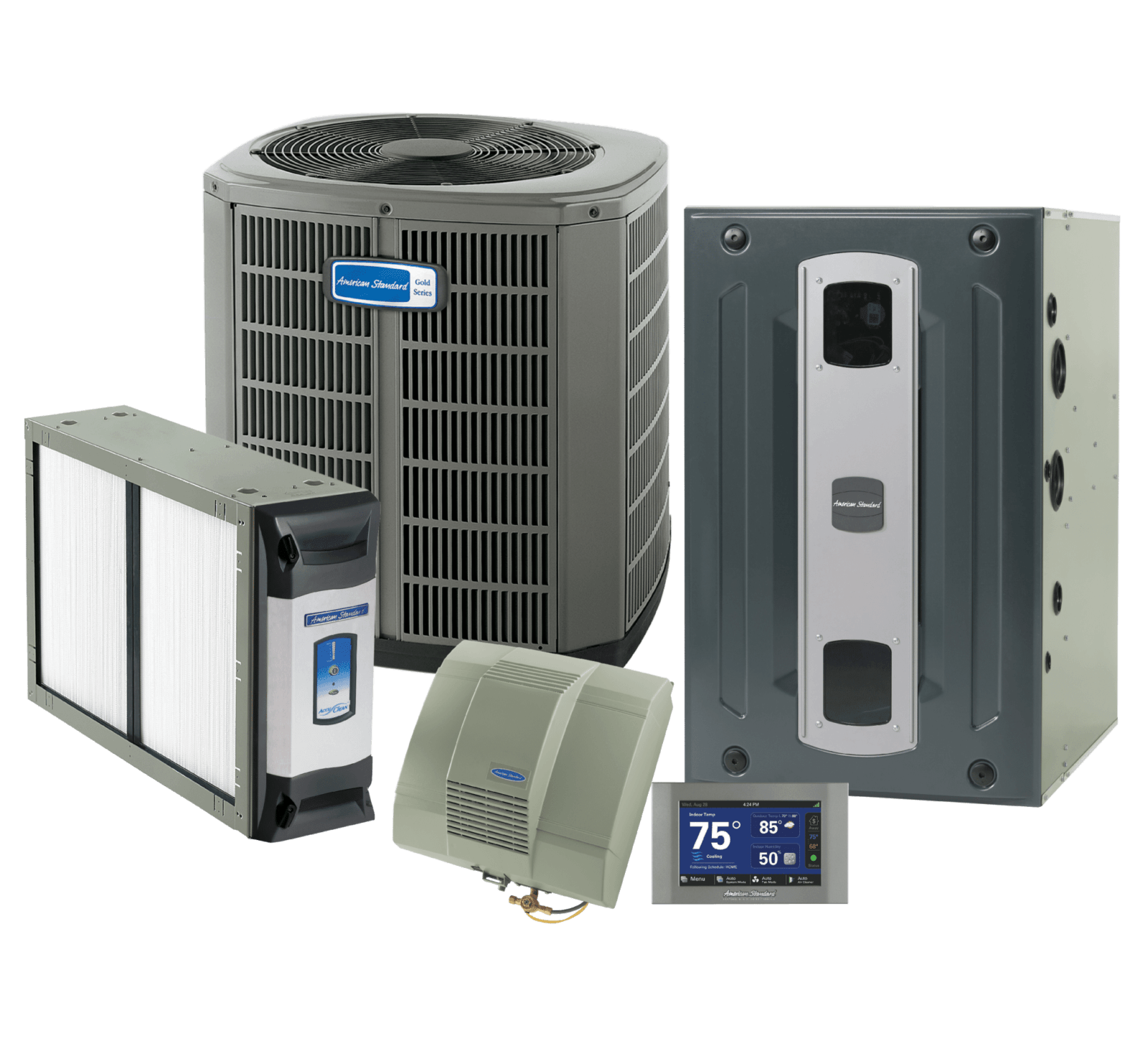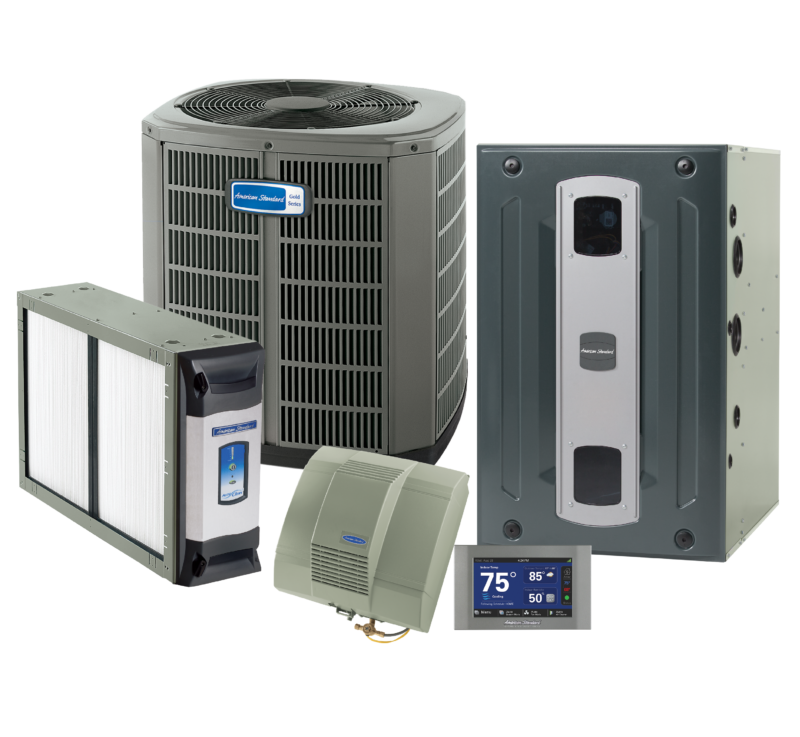 Commercial Solution that Work!
American Standard understands that commercial customers need HVAC solutions that work!  This is one of the many reasons Absolute Comfort chose to be an American Standard Customer Care Dealer!  Our business customers want to be free to obsess over the details that made them the best in their industry.  They don't want to waste unnecessary time dealing with faulty HVAC components that should work in the background flawlessly from season to season.  That is the reputation that American Standard brings!  According to a recent Consumer Reports article, American Standard conventional air systems were one of the least likely brands to break down.  In an extensive "Brand Reliability Survey" they found that they "didn't have enough repair cost data on systems" to even state an average cost of repairs for American Standard products.  In other words, American Standard products work!
American Standard offers a full range of commercial products from 5 to 25 ton Split Systems to 3 to 25 ton Packaged Units.  American Standard Light Commercial units are rigorously tested and built with durable and dependable components to insure long lasting and highly efficient performance. Each system features a full-color, touch screen displays for navigation through alerts, updates, problem diagnostics, etc.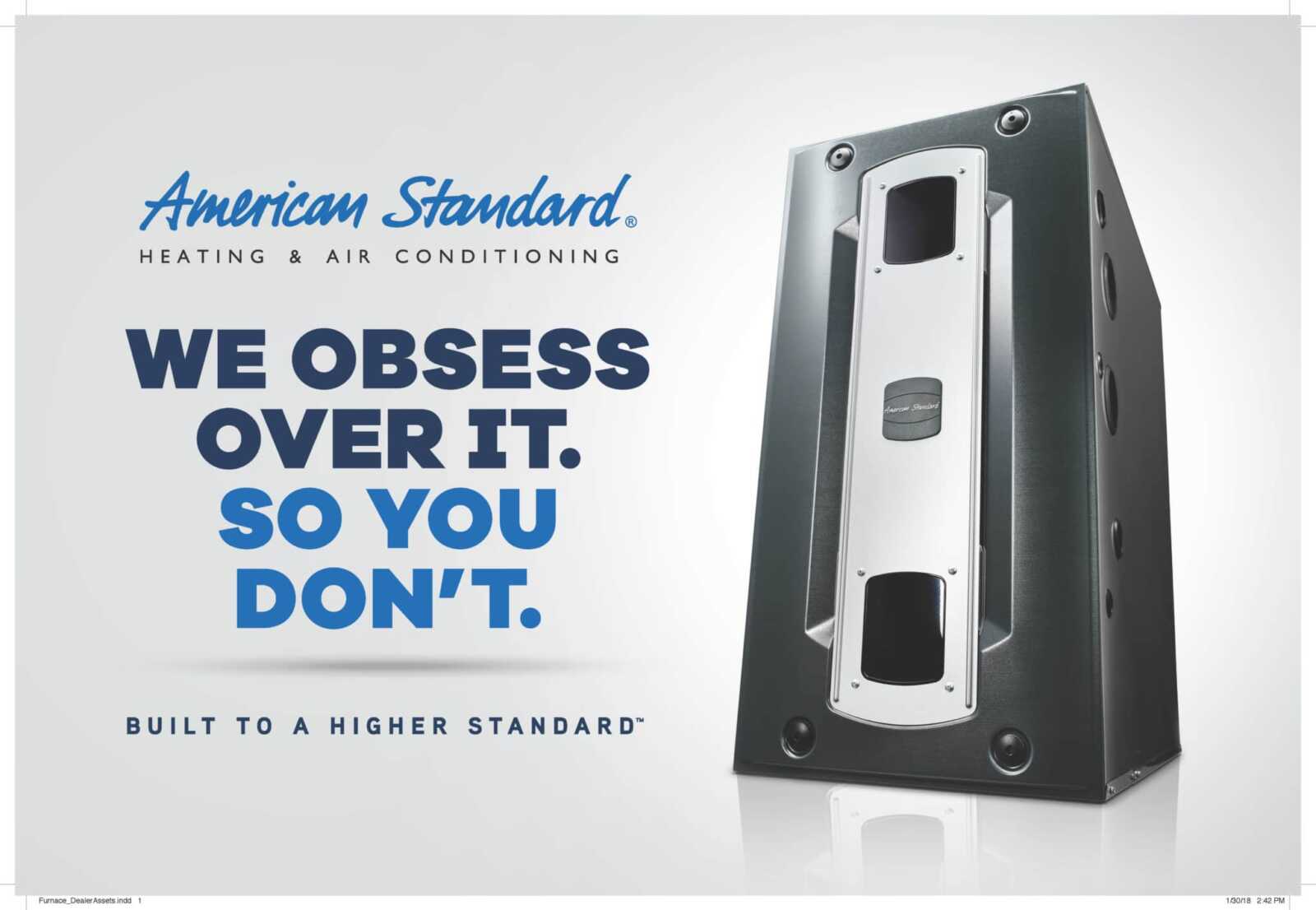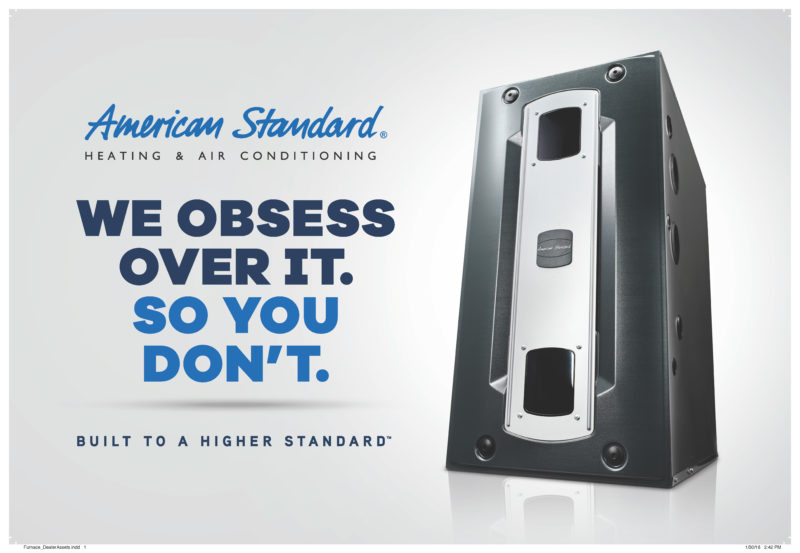 Hard Working Ultra Efficient Systems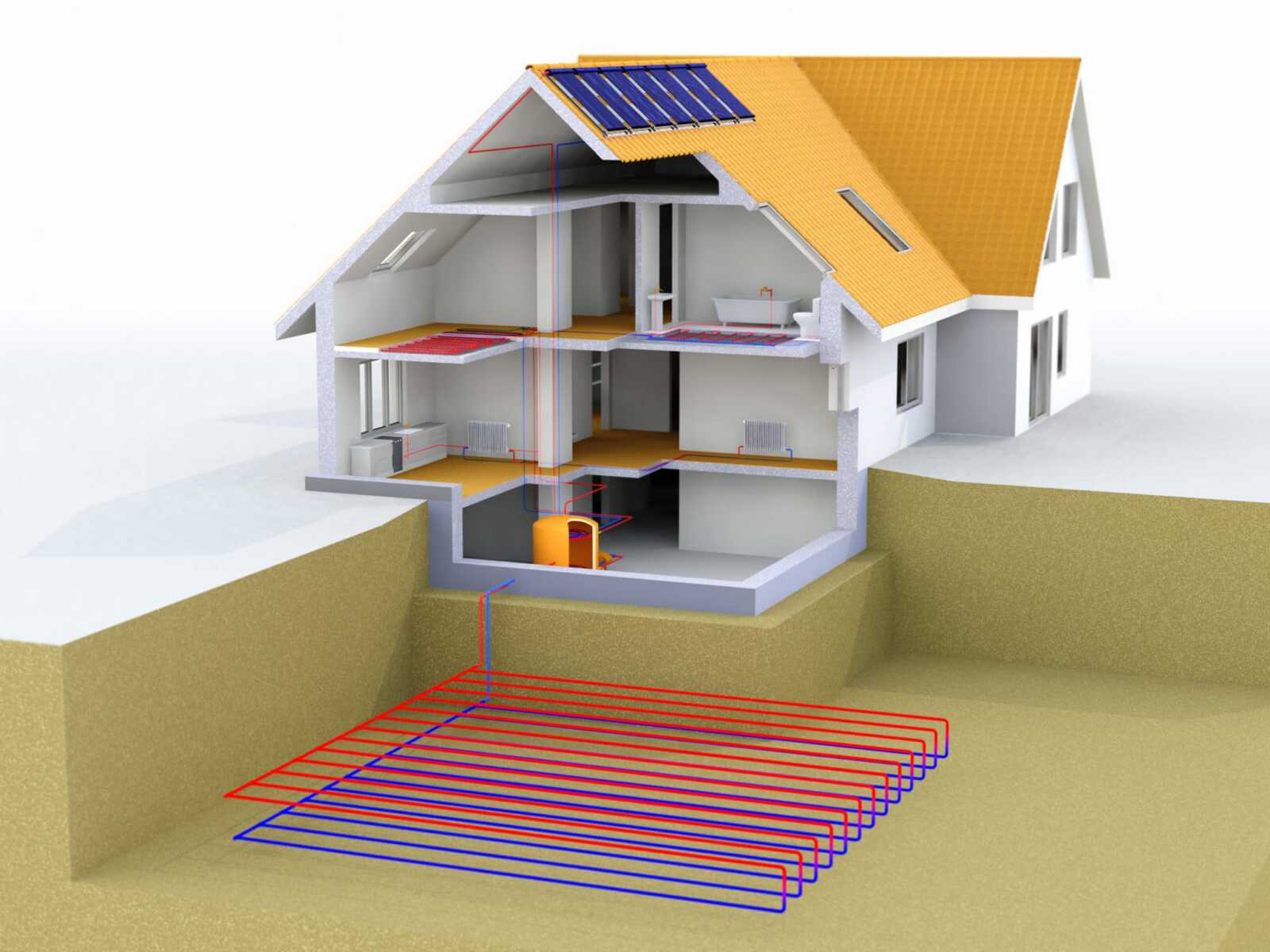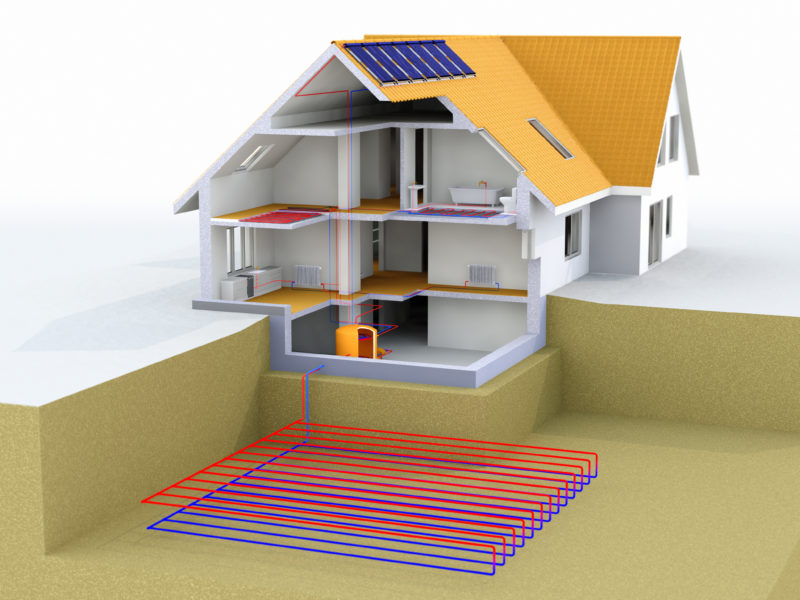 When you think smart, efficient comfort solutions, you think American Standard Heating & Air Conditioning. In fact, you've trusted us to provide perfectly  heated, cooled and cleaned air for over 100 years. Now, we're bringing home new thinking about home comfort with the impressive efficiency of geothermal heating and cooling. And our systems are every bit as comfortable as you'd expect. So relax and enjoy a whole new standard of energy awareness with EnviroWise™ Geothermal Systems from American Standard Heating & Air Conditioning.
An American Standard EnviroWise™ Geothermal System works on a very simple principle based on renewable energy from the sun. No matter what the weather or season, the temperature within the earth remains constant because almost half of the sun's energy is absorbed by the Earth. By tapping into those even, steady temperatures underground, your American Standard geothermal system can comfortably heat and cool your home with great efficiency. Our geothermal systems are environmentally friendly too; with no carbon dioxide emissions, they reduce the amount of greenhouse gas emissions that contribute to climate change.


We are proud to partner with American Standard Heating and Air as a Customer Care dealers as we continue to
strive to make and keep our customers comfortable all day every day!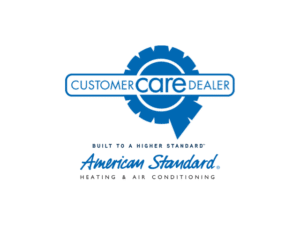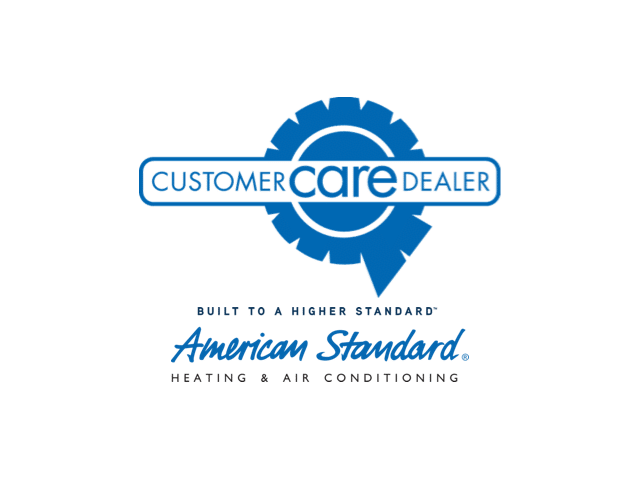 Contact us today to get a quote or to receive more information on an American Standard Heating and Air Conditioning product.